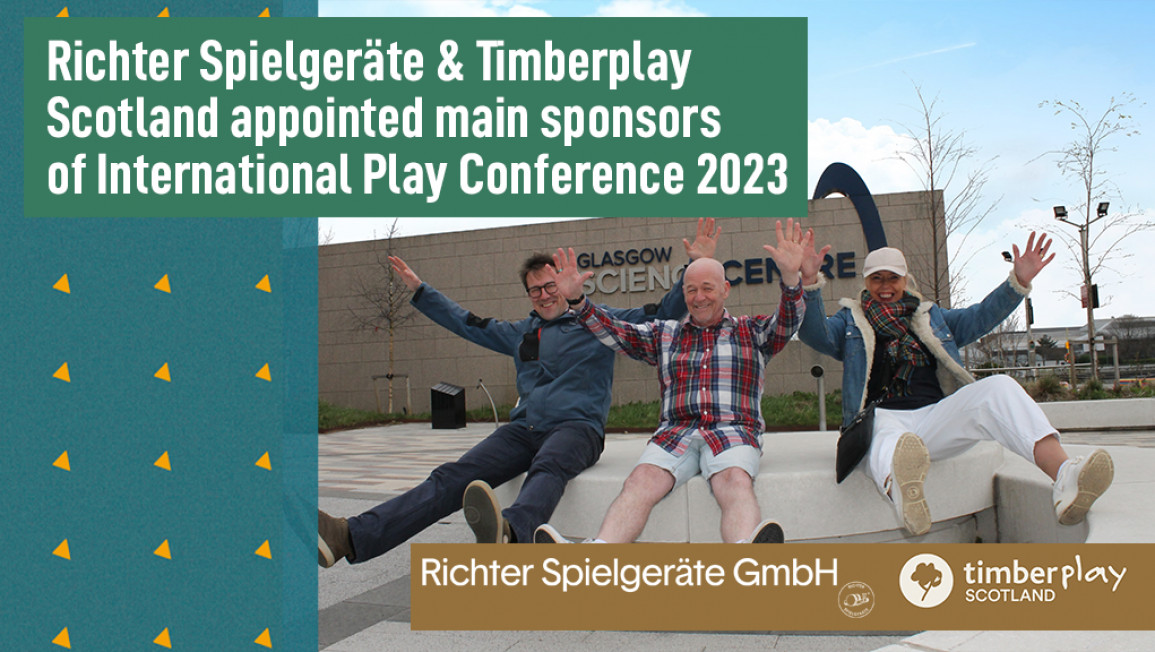 Richter & Timberplay Scotland appointed Main sponsor of IPA Conference 2023
05 May 2023
Selected News Story
News
Richter Spielgeräte and Timberplay Scotland are delighted to announce that they have been appointed by the International Play Association (Scotland)(IPA) as the main sponsors of the IPA Triennial World Conference 2023. The conference is set to take place in Glasgow on 5th to 9th June, with the theme centred on the United Nations Convention on the Rights of the Child and its impact on policy and practice in Scotland and worldwide to improve children's right to play.
By sponsoring the International Play Conference, both companies hope to raise awareness of the importance of play in children's lives and promote the right to play as a fundamental human right. The conference will explore how play reduces pressure and increases resilience in children's lives, supporting their positive mental health and wellbeing.
With over 50 years of experience developing natural play spaces, Richter Spielgeräte GmbH, in partnership with Timberplay Scotland Ltd, are committed to protecting, preserving and promoting the child's right to play. They believe that play is an essential part of childhood and are dedicated to creating play spaces that are safe, stimulating and fun. Their portfolio includes playgrounds across the globe, from Glasgow's own Science Centre to Chicago & beyond.
The International Play Association (IPA) is an international non-governmental organization that provides a forum for exchange and action across disciplines and sectors. With members in close to 50 countries and active groups in over 20 countries, the IPA is dedicated to promoting the child's right to play as a fundamental human right.
Together, Timberplay Scotland and Richter Spielgeräte are proud to sponsor the International Play Conference and look forward to supporting the IPA in their efforts to promote the importance of play in children's lives
Find out more about the IPA & this years conference here - https://ipaworld.org/2023-ipa-world-conference/
Find out more about IPA Scotland here - https://www.ipascotland.org/