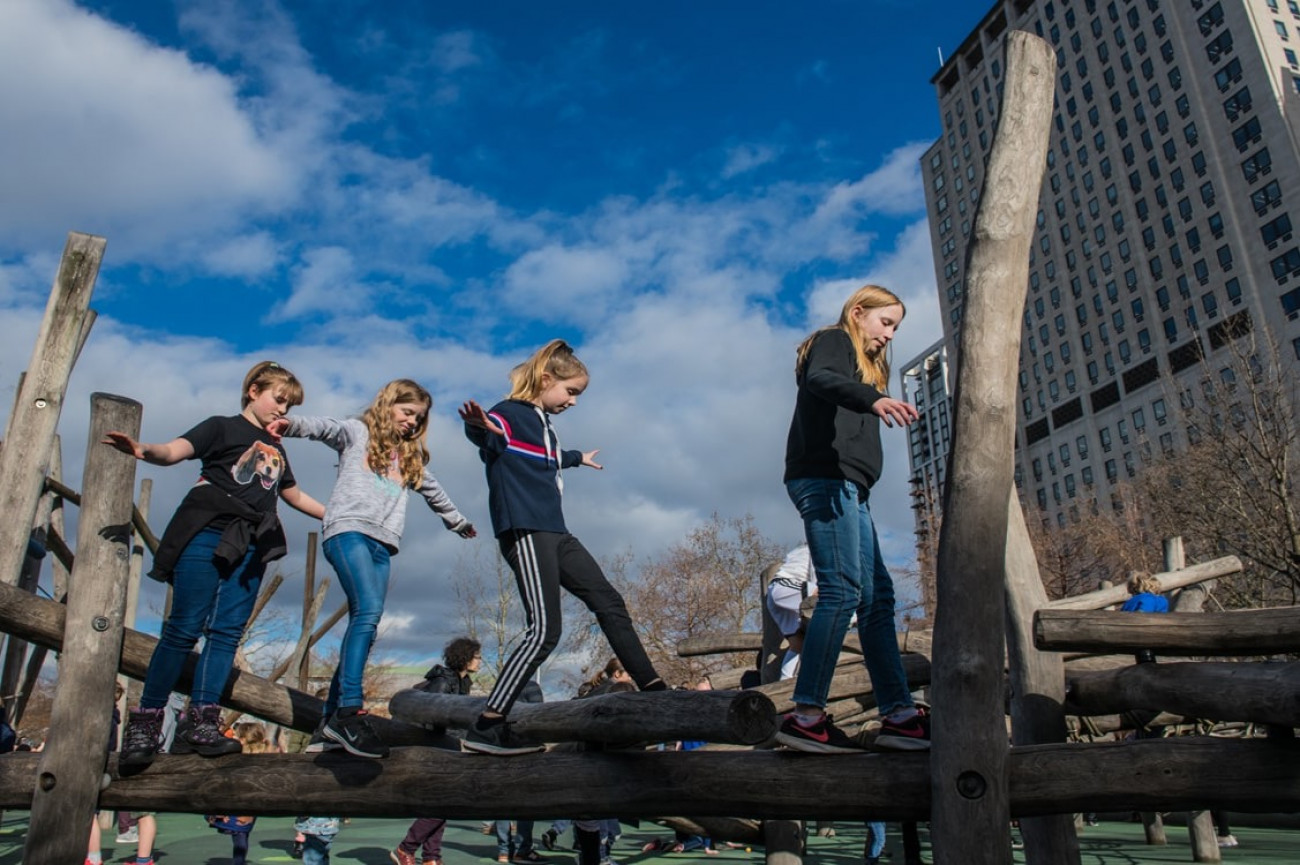 About Us
Timberplay Scotland are one of the most respected names within the play industry and are proud to have worked on many world leading play areas. Working in partnership with German play equipment manufacturer, Richter Spielgeräte, we present a range of over 750 play products, all engineered for exceptional performance and durability.
We are exclusive suppliers in Scotland of Richter Spielgeräte GmbH products, whose innovative play equipment encourages children to explore their environment and learn to manage the elements and risk outdoors. Richter Spielgeräte specialises in traditionally crafted, sustainable wooden play equipment, created by skilled craftspeople with a passion for play. Their philosophy – "as much play value as possible – as much safety as necessary" – is at the heart of everything we do.
We have created exciting, risk-appropriate and natural play spaces in a range of environments, including stately homes, heritage sites, and education centres, and also specialise in creating play opportunities for young people with sensory impairments.
Whatever your size, budget and requirements, we will work with you to design, install and maintain your play space. Our skilled designers will take care to incorporate play sympathetically into your environment. We supply a range of high quality lighting and outdoor furniture, as well as play equipment tailored to suit the needs of you and your visitors. Our work doesn't end at installation – we will check and maintain your equipment over a number of years.
Our role is not just to supply and install hard-wearing, natural play equipment in a well-designed space. We create opportunities for children and young people to play in a self-determined way, whilst developing self-protecting behaviour. Ultimately, our mission is to create inspiring play environments that put play at the centre of young people's creative, emotional and spatial development.
Timberplay Scotland are part of the Create Partnerships group of companies.